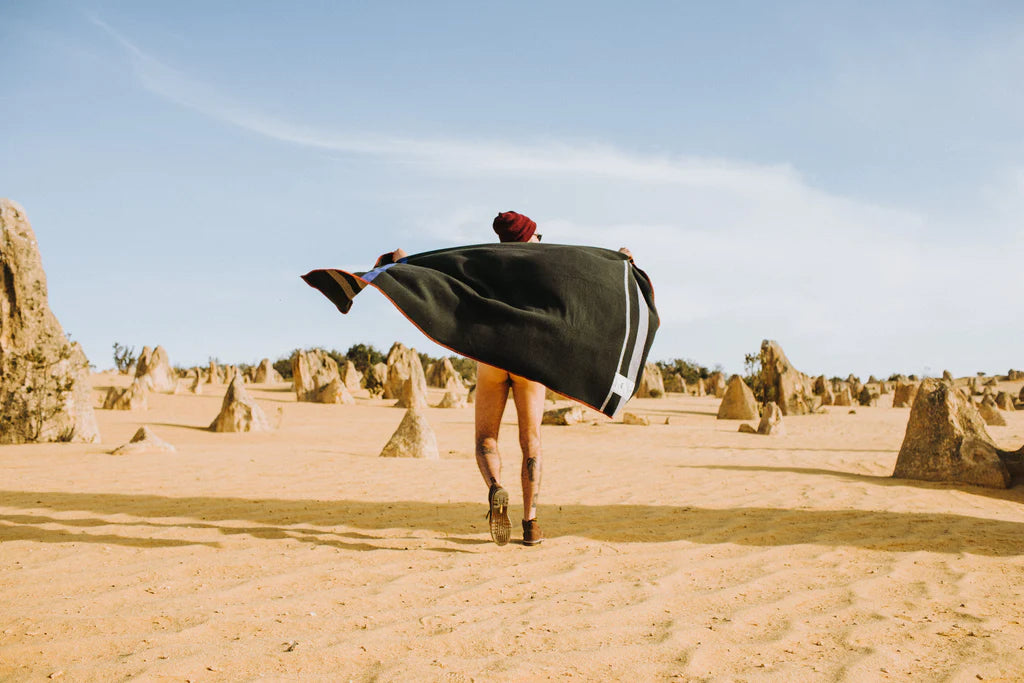 Ghost Outdoors
Western Australian designed high quality outdoor gear for camping, hiking and day trips, inspired by 
Australian-style adventuring, cutting loose and breaking free.
Ghost Outdoors Australia designed their collection to fit as beautifully in your studio apartment as your shambolic weekend adventures, specifying the highest quality hardware and materials to withstand the sun, dirt, rain and clumsy handling of its owners.
Browse the collection at our Fremantle flagship or shop online and enjoy free shipping throughout Australia on orders over $99.95 AUD.
Australian Merino Wool Army Blankets
A must-have item for the minimalist camper — helping you survive the cold, breeze, heat and sun.
The Carry-On Hammock
Like a snooze in your pocket, the carry-on travel hammock can go with you anywhere.