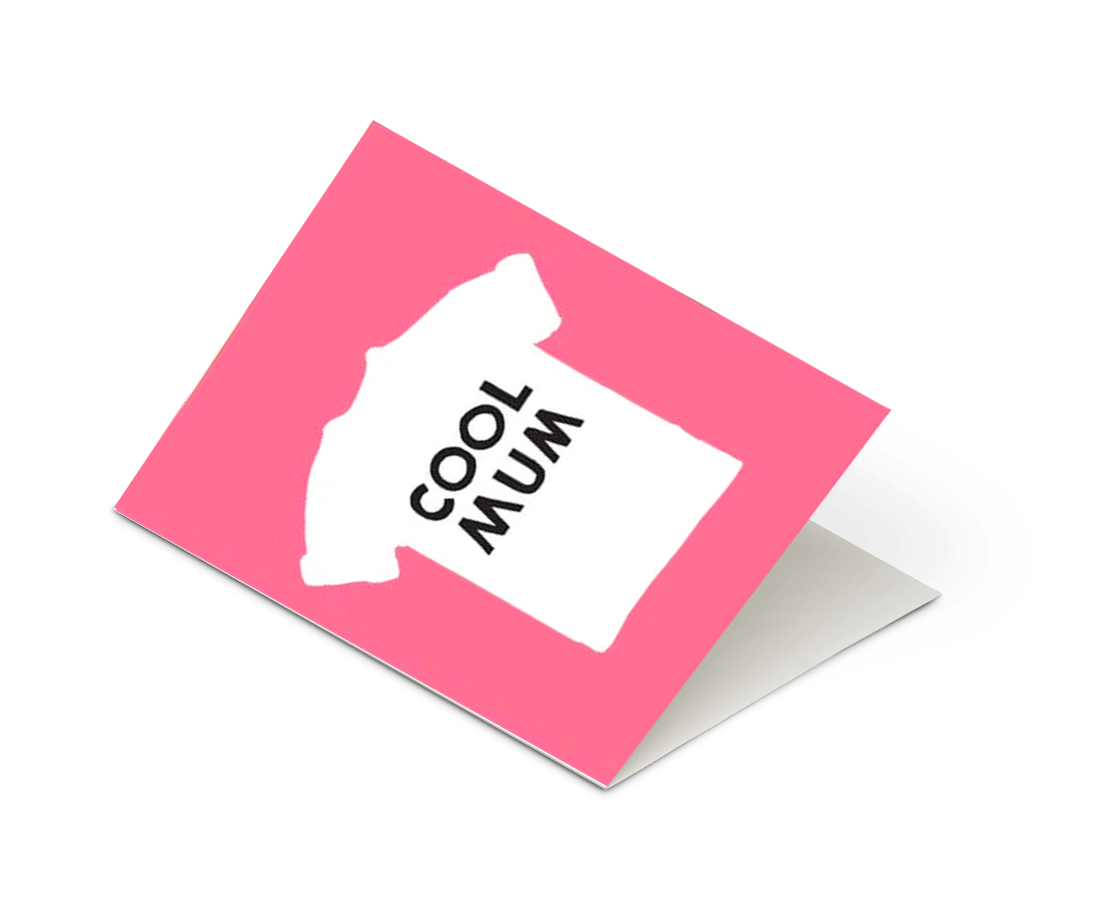 Have us post a greeting card directly to a recipient with your message handwritten inside.
Real cards, posted for you.
Have us handwrite your message in the card, handwrite the address on the envelope and post it directly to your recipient.
Description

Cool Mum Greeting Card

Warm your mother's heart with 1973's Cool Mum T-Shirt greeting card, from WOW.

WOW! is a fabulous collection of designs from 1973 celebrating Women Of the World. Featuring inspirational slogans, bold graphics and vibrant eye-catching colours to salute wonderful women and girls all over the world.

Hand-printed on vintage letter-press Heidelberg machines in Brighton, UK.

Blank inside
Card and envelope
About the designer

Inspired by the shared love of design shared by co-founders Emma and James Emmerson, 1973 marries Emma's eye for cutting-edge design with James' love for traditional letterpressing and typography. The result is a dynamic and eye-catching range of cards that make special occasions that bit more special.
Dimensions
Free postage

Postage for up to 3 standard greeting cards to a single address is AU$1.20 within Australia. If you wish to post a greeting card along with any other items (excluding Gift Certificates and eGift Cards) then shipping costs apply.

Sending multiple cards?
Please place seperate orders with seperate shipping addresses and messages. One order per delivery address.

Greeting card delivery times
Western Australia: 2 - 4 business days.
Interstate: 3 - 6 business days.

In Store Pick Up
It's free to pick up your order from our Fremantle store, and it's generally ready within 10 minutes. We offer free gift wrapping in store.
Browse greeting cards by occasion: